The BYU women's volleyball team sent St. Mary's packing after a tight match held in the Smith Fieldhouse.
"I thought we played a hard-fought match," head coach Heather Olmstead said. "Saint Mary's fought hard and played scrappy. I'm proud of the effort and execution of our team."
BYU won all three sets of the game with the scores 25-21, 25-17 and 25-15 respectively.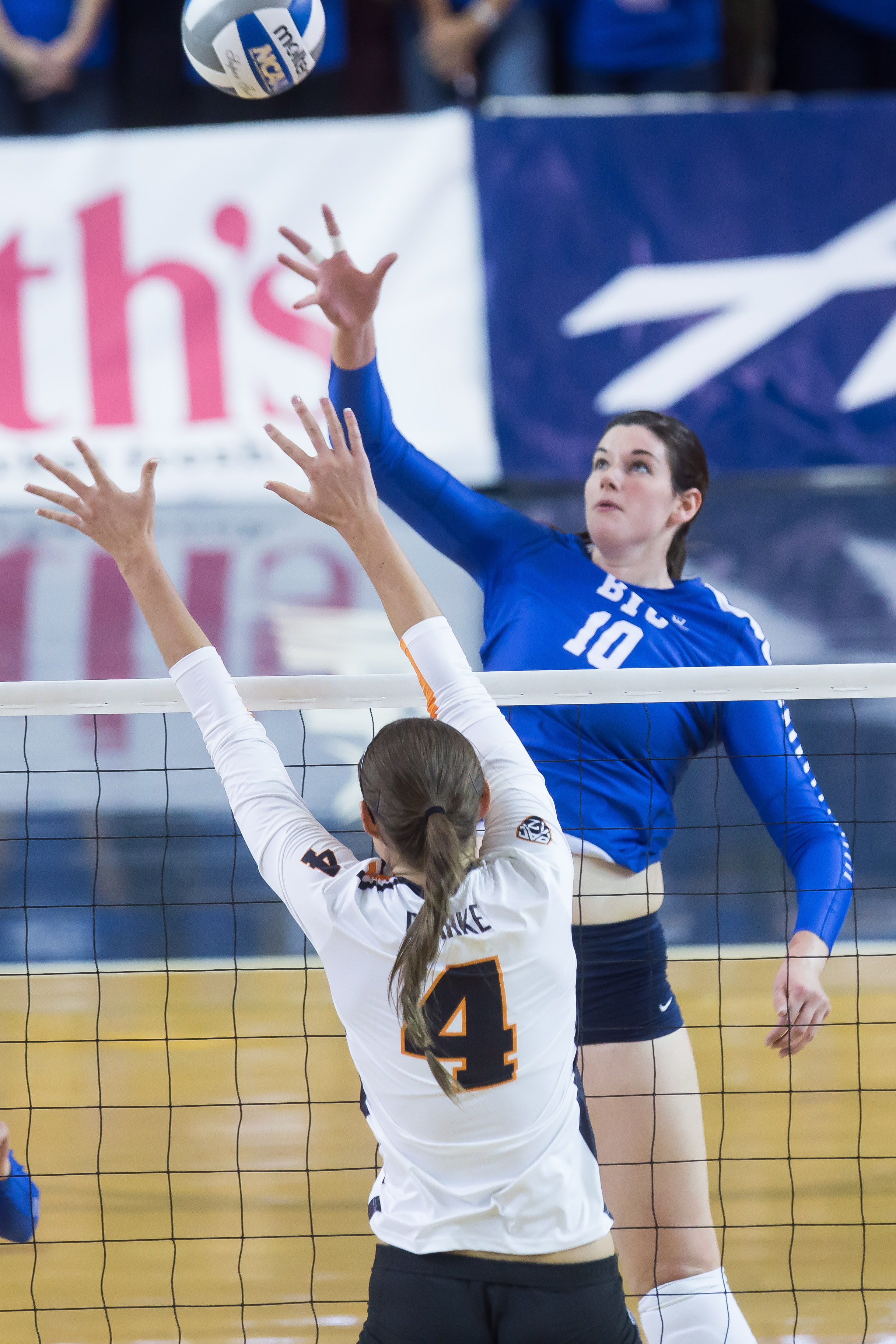 The Cougars were focused throughout the entire match, however the game took an unexpected turn of events when Whitney Young Howard got injured during the third set. The coaching staff is still unsure of the seriousness of the injury. She ended the night's game with four kills, six total attacks, one assist and one block. Freshman Sophie Cram was called to sub for Howard.
Alexa Gray led both teams with 21 kills and 39 total attacks. Ciara Parker led the team with 13 digs. Camry Willardson lead both teams with 46 assists. Amy Boswell led with three blocks and also tied her career high of 13 kills.
"I don't do well unless I get a good pass and a good set," Boswell said. "So kudos to my teammates for sure."
BYU ended the night with 117 attacks, 55 kills, 53 sets assists, 56 digs and six team blocks. SMC made 115 attacks, 35 kills, 34 set assists, 42 digs and six team blocks.
BYU will play against Pacific on Saturday, Nov. 7, at 1 p.m. in the Smith Fieldhouse.