Look, I could preview the BYU rugby team's home opener against Saint Mary's this Saturday, or we could just break down "The Office" star Kevin Malone's thoughts and feelings on Cougar rugby.
Yeah, we're going to go with the latter. Let's flip to video of Kevin as he illustrates exactly what you need to know to prepare for the March 14 rugby game at 7 p.m. on South Field.
BYU has won three consecutive national championships.
That's right Kevin! The Cougars have shown absolute dominance by winning the national championship four of the past five years. BYU has continued its winning tradition this year and is currently the No. 1 ranked team in the nation. BYU's perfect 7–0 season has been highlighted with a 99–0 win over UNLV. That is correct, 99–0. This team is good. Really good.
Although the rules seem confusing at first, rugby becomes easy to follow after a little time.
Words like scrum, maul and knock–on might sound like nonsense to those unfamiliar with the sport. Don't be intimidated. Like Kevin, sometimes a little studying can take even the hardest task and make it something both understandable and enjoyable.
No matter how hard other teams try, BYU rugby cannot be impersonated.
Just as there's no substitute for Kevin, no other team can match BYU on the field. BYU outscored opponents 989 to 277 last season alone. The Cougars' fast-paced offense and fiery personalities set them apart from any other team in the nation.
Anytime someone claims that the University of Utah can beat BYU at rugby.

When BYU played Utah last year, the result was 41–21 for the Cougars. The Utes met them earlier this season, when the Cougars won 50–22. The two teams will face one more time this year on March 21 in the battle of the Wasatch Cup. I think Kevin has an idea of who will win.
Practice a few different celebratory dance moves.

BYU is averaging more than 64 points a game, leaving plenty of opportunities to experiment with a few different celebrations. Go for the classic high-five, the power fist–pump, or follow Kevin's example and just dance out all the excitement.
The games are quick and free of stupidity. 

No timeouts. No commercial breaks. Just two halves that last 40 minutes each. Throw in a 10-minute halftime, and the game is over in just an hour and a half.
Everyone will be trying to take out the champs.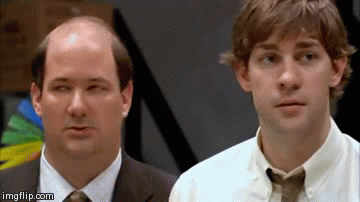 Each opponent will be coming at BYU with its best shot to dethrone the champs, so the Cougars will need some solid support from the crowd. Kevin has the Cougars' back — who else will step up and do the same?
Will watching BYU rugby really be worth it? Just look at Kevin's face …

The quick wink guarantees that coming to support the BYU rugby team will be more than worth your time: fast-paced action for the guys, strong rugby players with accents for the girls and a fun environment for families.
BYU rugby is on a quest to make history this year with a fourth consecutive national championship. Make sure that you'll be a part of it.