Utah's vaccination exemption rate for kindergarteners is high enough to put it in the top 10 states. This year Utah is at a 4.3 percent exemption rate, putting Utahns close to falling below the national goal of having 95% of all kindergarteners vaccinated.
This national goal is not just for show, but for safety purposes. This rate is to help maintain what is called 'herd immunity,' or the portion of the population that needs to be vaccinated to safely stop an outbreak from occurring.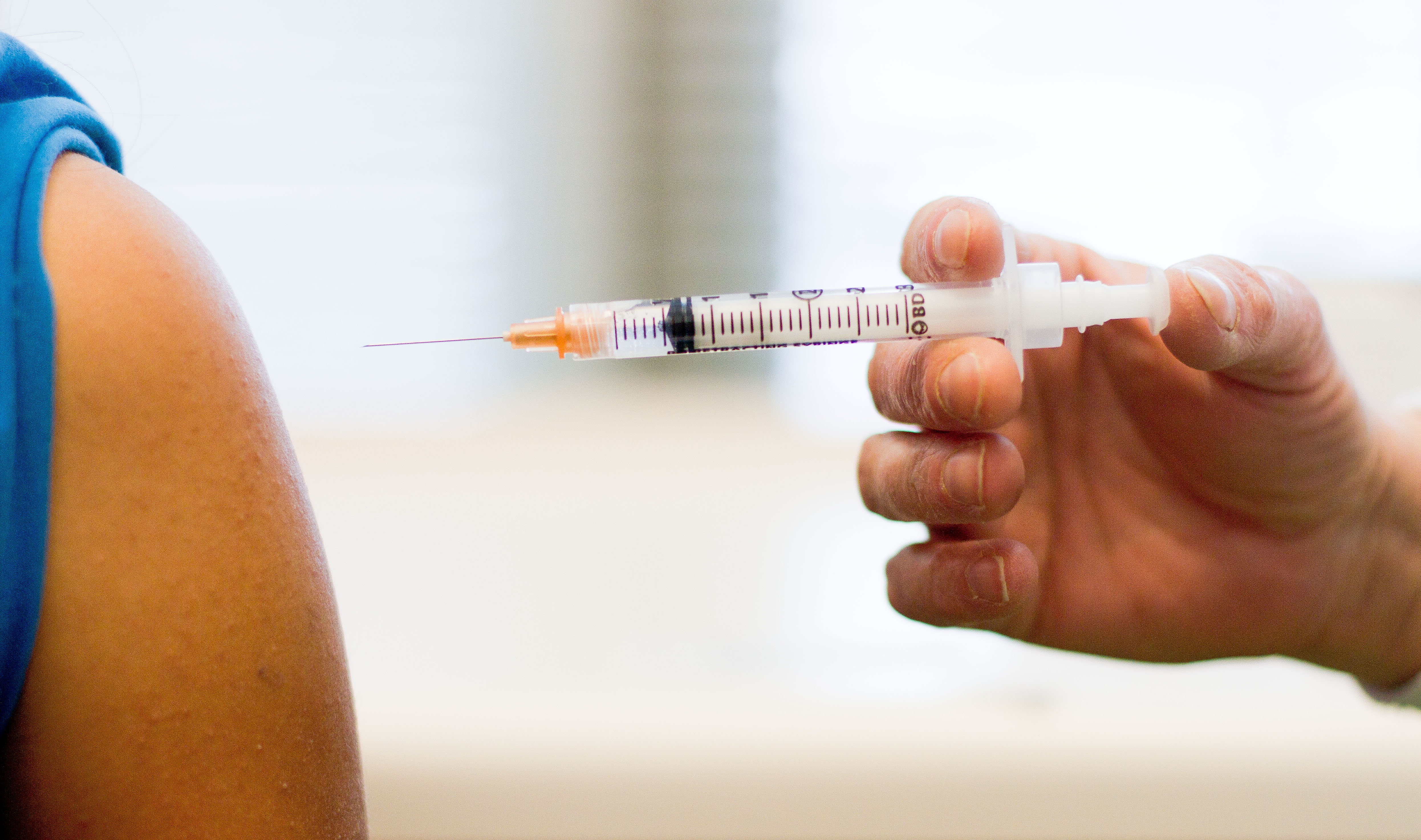 Fear factor
Vaccination exemption has been a hot topic in Utah ever since the April 2015 measles outbreak at Disneyland where three Utah kids were infected and 117 other Utahns spent 21 days in voluntary quarantine. Utah has some of the most flexible vaccination exemption laws and 32% of the schools statewide are not meeting the 95% vaccinated goal to keep Utah disease free.
Robert P. Black, a laboratory administrator in the microbiology and molecular biology department at BYU, said if vaccination exemption rates continue to climb higher, Utahns should have reason to worry. He said if large amounts of people continue to choose to not be vaccinated, it's not a question about "if" an outbreak will occur, but "when."
"I would tell everybody unless you know that your body just can't handle a vaccination, you should get them," Black said. "Even the flu shots are worth getting. Remember vaccinations are not perfect, but as a whole nationwide they save a lot more lives than by not vaccinating your kids."
Others disagree with this statement. Barbie Young, a mother of four in Farmington, Utah, was told she most likely contracted her diabetes from her flu shot and now feels a bit differently about certain vaccinations. She was diagnosed with type 1 diabetes in 2012 exactly six weeks after she received her flu shot. Her body contracted an autoimmune disease which shut down her pancreas completely and she is now 100% insulin dependent.
"I'm a complete supporter of the immunizations that they've studied for years and years," Young said. "But, you know, I think the ones that haven't been studied long enough, I think we have to be careful there. I wouldn't [get the flu shot again]. I wouldn't get it again after looking at it and seeing all these other things that are happening out there with the flu shot. I'd never do it again."
Reasons for exemption
Statistics from 2013-14 show that 95% of vaccination exemptions in Utah are due to personal reasons, with only 4% for medical reasons and 1% for religious.
While Utah allows for personal, medical and religious exemptions to vaccines, most states only allow medical and religious exemptions.
One possible cause for the large amount of personal beliefs against vaccination is fear of contracting dangerous side effects, according to Black. Many may worry about vaccinating their children due to Dr. Andrew Wakefield's study that linked autism to vaccinations. The study has now been retracted and named an "elaborate fraud" but many rumors still circulate causing hesitation to vaccinate.
Vaccines are not free from side effects or adverse effects. Around 30,000 reports of possible vaccine side effects are made annually with about 13% of them being classified as serious to the Vaccine Adverse Effects Reporting System.
Many studies look for a relationship between reported side effects and vaccines. An Institute of Medicine report brief stated it had found evidence favoring a casual relationship between:
– The HPV (Human Papillomavirus) vaccine and anaphylaxis (a severe, potentially life-threatening allergic reaction)
– The MMR (measles, mumps and rubella) vaccine and transient arthralgia (temporary joint pain) in female adults
– The MMR vaccine and transient arthralgia in children
Other studies have also linked causal relationships with vaccines. A 'causal relationship' means evidence is strong and suggestive but not definitive enough to be confirmed. The report also stated while vaccinations are not free from side effects, "most are very rare or very mild."
Vaccination benefits
The Centers for Disease Control and Prevention named vaccinations "one of the greatest success stories in public health." Vaccines are responsible for eradicating small pox and drastically changing the number of people who suffer from infectious diseases such as measles, diphtheria and whooping cough.
Utah County Health department immunizations bureau director, Pauline Hartvigsen, said statistics on deaths from measles and the flu are low because of shots.
"… And so they're not as pronounced as they were years ago before the shots. So you can see that they're effective," Hartvigsen said. "I work with them because I really believe in them. I strongly believe in them."
Hartvigsen shared a story of a friend whose baby nearly died from whooping cough after being close to someone who had the illness.
"If we get whooping cough, we have a little cough and it lasts for a long time and we can handle it. But when we give it to an infant, that infant dies with it," Hartvigsen said.
She said OBGYNs are now advising all mothers to not let their babies near anyone who has not had the TDAP shot, which helps protect against tetanus, diphtheria and pertussis (whooping cough).
There are large groups on both sides of this debate with strong arguments on each end. But the choice is ultimately up to the individual or parent on whether to vaccinate.
Nicoletta Hawks, who graduated from BYU with a degree in psychology, has seen both sides; she was raised in a family that did not believe in vaccinating but was adopted into a family that supported vaccines.
"I just think that both sides in the community, the anti-vacciners and the pro-vacciners need to have more patience and understanding with each other because I've listened to both sides," Hawks said. "I've seen both sides and I understand the concerns on both, but becoming radical about it isn't going to change anything. It's acutally going to make the issues worse overall. So I just think people need to be more patient with each other. People are going to make their own decisions."