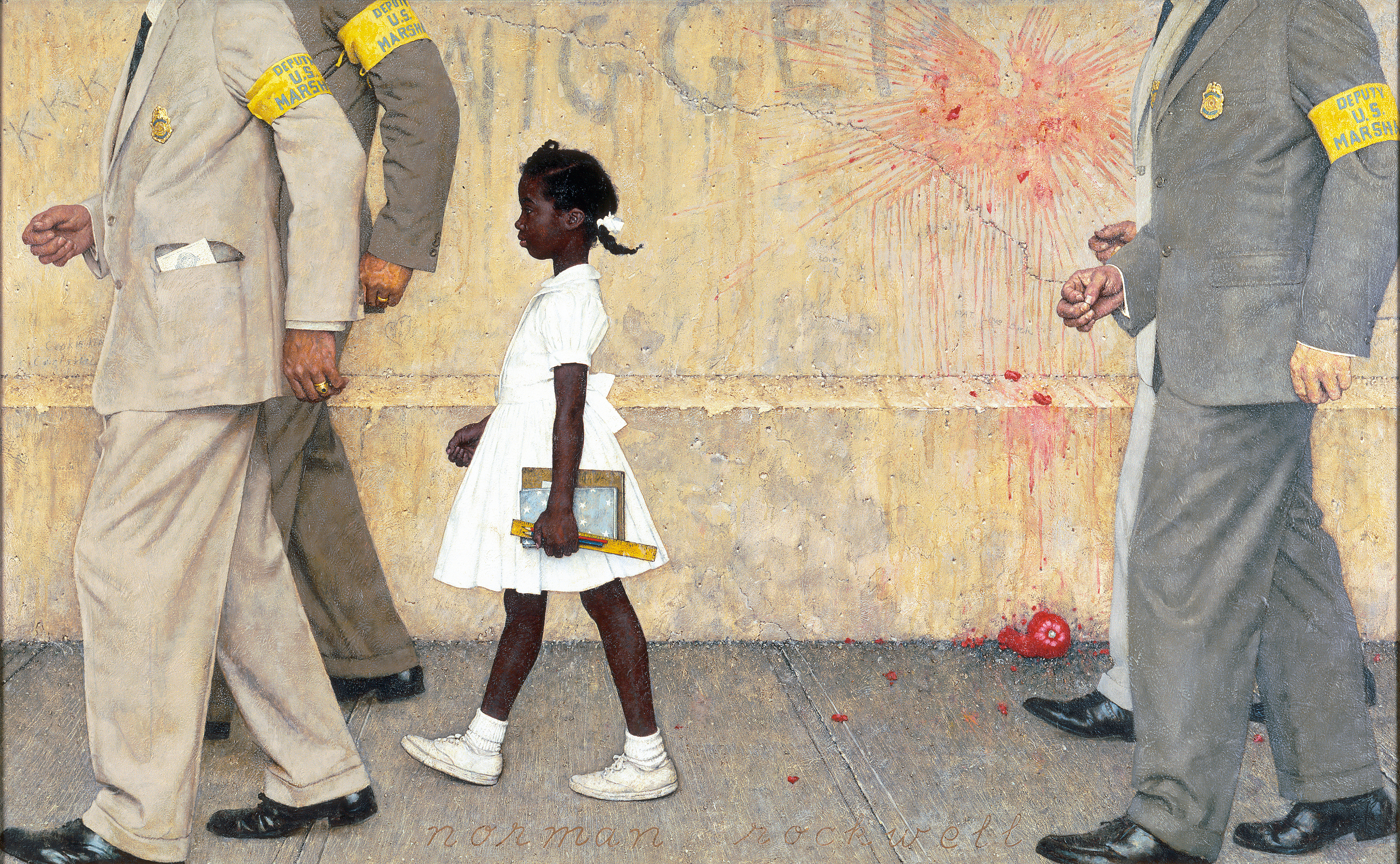 The BYU Museum of Art is exhibiting hundreds of paintings from the famous artist Norman Rockwell for the next three months.
Rockwell's paintings can be found in the basement floor of the Museum of Art as the exhibit, "American Chronicles: The Art of Norman Rockwell," tours the country. The exhibit opened on Friday, Nov. 20 and continues until Feb. 13.
Norman Rockwell is best known for his iconic artwork depicting American culture. He was an illustrator for The Saturday Evening Post for 47 years and published 323 original covers for the Post. He painted about civil rights, space exploration and poverty for Look magazine during the last 10 years of his career.
Thousands of people have already visited the exhibit at BYU and expressed their admiration for the beautiful paintings and photography by Rockwell, and tens of thousands are expected to visit it during the next three months.
"On the first day, we had 2,600 tickets reserved for the exhibit," said Kylie Brooks, public relations representative for the museum. "We encourage everyone to come early because it is only a three-month tour."
Admission is free but tickets are required. Tickets are going fast, according to Brooks, and people are encouraged to reserve them now online on the BYU Museum of Art website. Tickets for January and February admittance will be released on Dec. 10.
On Friday, Dec. 4, the Museum of Art will host Christmas at the MOA: A Norman Rockwell Holiday in conjunction with the exhibit. The event will include refreshments, Christmas music and interactive activities for all ages.
"BYU has been planning for the exhibit for the last three or four years," Brooks said. "We reserve these kind of exhibits far in the future."
Normal Rockwell paintings are unique and appeal to a broad audience, said Riley Johnson, an education assistant for the exhibit.
"It is more fun and optimistic, making it great for a family friendly environment." Johnson said.
Johnson said the exhibit chronicles Rockwell's career starting with the covers of The Saturday Evening Post that he started with early in his career.
"I love the evolution of Norman Rockwell," Johnson said. "With time, you can notice the maturity and more serious work he does as he gets older."
Rockwell's 1964 painting, "The Problem We All Live With," is one of his most controversial pieces. It depicts 6-year-old Ruby Bridges being escorted by U.S. marshals as she walks to integrated school during the process of racial desegration.
Randy Peay, an art student at a private institution in Spanish Fork, wanted to see the creativity of Norman Rockwell for inspiration for his school work. Peay was one of the hundreds of visitors at the exhibit admiring the artwork.
"All of his paintings are amazing." Peay said. "I can't describe why I like them, I just think they are great."