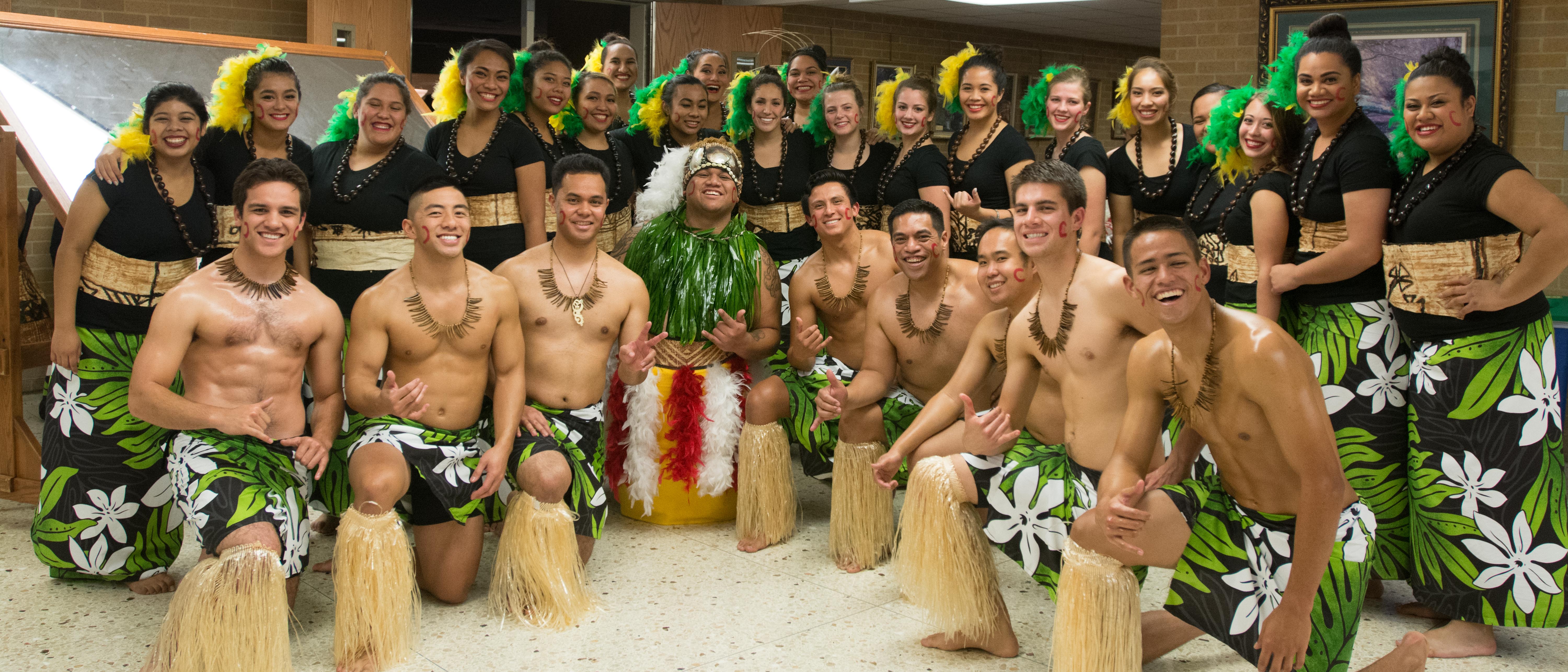 Wednesday, Nov. 4 and Thursday, Nov. 5 were eventful nights for the BYU community as the islands of the South Pacific brought their culture to BYU Wilkinson center.
The Lu'au is usually accompanied by a feast along with the entertainment part each year. BYU Lu'au had a dinner before the show on Wednesday night and a dance after the second performance on Thursday at the Garden Court.
Sini Leka, a junior at BYU, said the preparations for the lu'au took place in early September. BYU students from different ethnicities joined the dancing practices according to Leka.
"After watching this show, all I wanted to do was to dance, I regret not signing up for rehearsals, I am positive I will next year," Leka said.
The performances included cultural dances from Hawaii, Fiji, Samoa, New Zealand, Tahiti and Tonga.
Each island represented its own authentic dancing and music along with traditional clothing. Dress rehearsals for these performances took place in October.
Gathering around a feast is usually a universal concept of celebration and happy times with close ones. However, the Polynesian culture, and more specifically Hawaiians, have developed this great entertainment into a truly unique cultural event after King Kamehameha II decided to celebrate this event in 1819.
Uli Funaki, a Tongan BYU student majoring in political science, said each Lu'au usually has a theme attached to it. The themes are the main message that the students want to send to the audience through music and dancing. This year's theme was "Look to the Source."
"The theme is taking it back to the roots of where it began, to look to the homeland, to look to the old ways, to look to the basics of our culture, but most importantly look to God," Funaki said.
Funaki danced in this and last year's Lu'au. He shared his opinion on the importance of such activities.
"The Lu'au to me is not only a dance, but it is also to remind us of what we came from both physically and spiritually," Funaki said.
The show ended with the cultural dance of the Kingdom of Tonga. Many audience members showed their respect and appreciation to the culture by waving the Tongan flag.
Dunia Al-Rabadi, a BYU engineering student from Jordan who was a member of the audience, shared her feelings when she saw the crowd screaming and dancing for the last performance.
"When I saw the audience going crazy for Tonga with the flags and screams, it made me feel how proud they were of the music and the dancing, it shows you how much they respect and appreciate where they came from," Al-Rabadi said.