Valentine's Day is just a week away. Are you fresh out of gift ideas? Ditch that bouquet of roses, and make your special someone a present all on your own. Whether it's your spouse, your (hopefully) future boyfriend or your mom, your Valentine is certain to be tickled pink by these Do-It-Yourself gifts.
1. Customized conversation hearts. Because these are 10 times as big as the ones you buy at the store … and you get to write your own message!
2. Valentine's Day will be every day with this 365 Jar.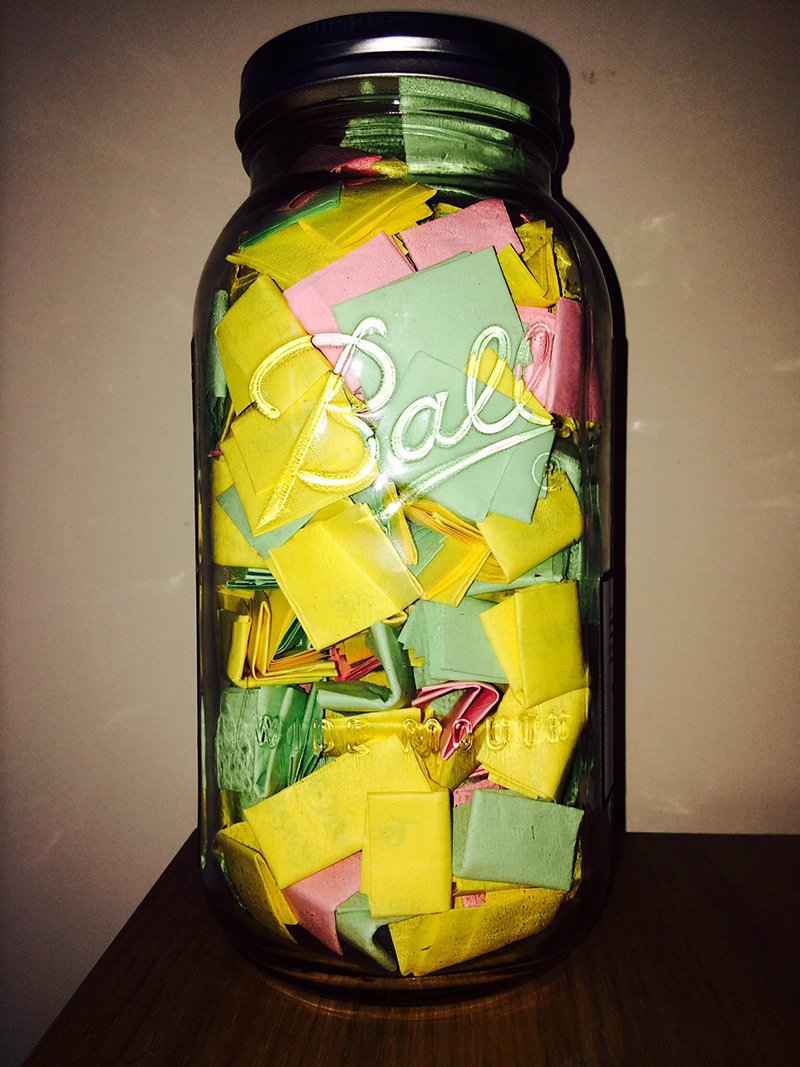 3. Turn the old deck of cards in your kitchen drawer to 52 things you love about your Valentine.
4. The endless possibilities of a sticky note.
5. Don't let Panda Express determine your fortune this year.
6. Not quite ready to buy that diamond? Here's something a little less committal.
7. Message on a banana (or any fruit for that matter) is the new and improved message in a bottle.
8. Scavenger hunts are always exciting but often difficult and time-consuming. This blog has every step planned for your perfect Valentine's Day goose chase.
9. All you need is a lightbulb, some wires and a little bit of craftsmanship.
10. And don't forget a DIY card to top off your gift!