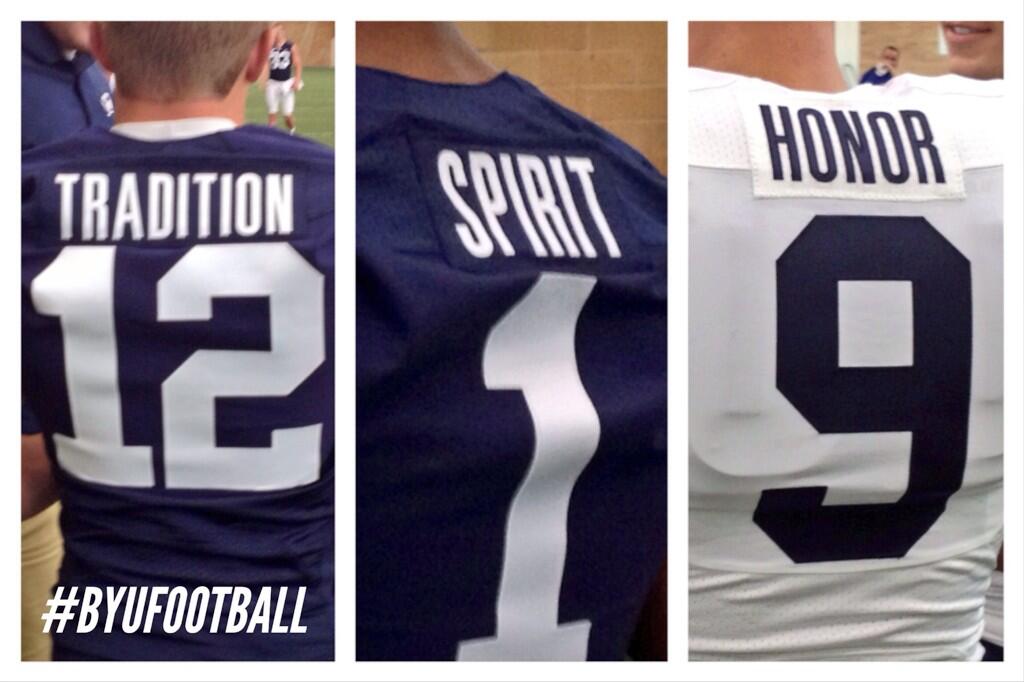 BYU announced new changes to the back of the football team's jerseys, according to the BYU Athletic's official twitter page.
BYU head football coach made the announcement on Thursday. Football jerseys will now have the words "tradition," "spirit" or "honor" on the upper-part of the back of the jersey. These words will replace the usual last names found on the back of football jerseys traditionally.
This change reflects the three guiding principles of the football team. Initial social media reaction to the change was swift, and, in many cases, less than supportive.